The Confluence
Community-Led Universe
The Confluence is one of the top Metaverse and NFT gaming development companies in the world, owning over 30 dynamic collections in a constantly evolving gaming ecosystem. Pioneering in Web3 gaming, it offers a comprehensive platform for virtual commerce and branding, supporting multi-player, multi-game, and multi-device experiences. With a vast VR SimSuite and a lineup of ready-to-launch mobile apps, The Confluence is shaping the future of interactive digital entertainment.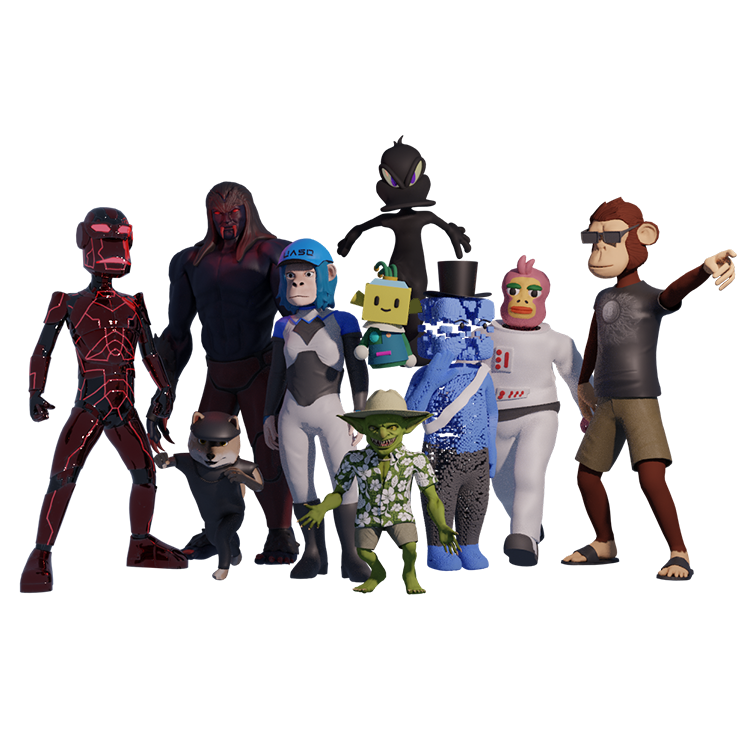 Latest Releases
Play &
Earn
Shop Our
Collections
Shop our various NFT collections on Opensea
Latest News &
Articles
Engage with the Confluence Super Community with over 400k members!
Participate in the Mosaic Raffle for a chance to win merchandise from any of our 30 NFT projects at The Confluence!

Read More

Visit thepepegame.com to learn about how to earn some $PEPEGAME tokens!

Read More

Big welcome to the Meka Ape family. Many exciting adventures ahead.

Read More